Nicola Biasi, Aransat | Orange Wine | 2021 | Italy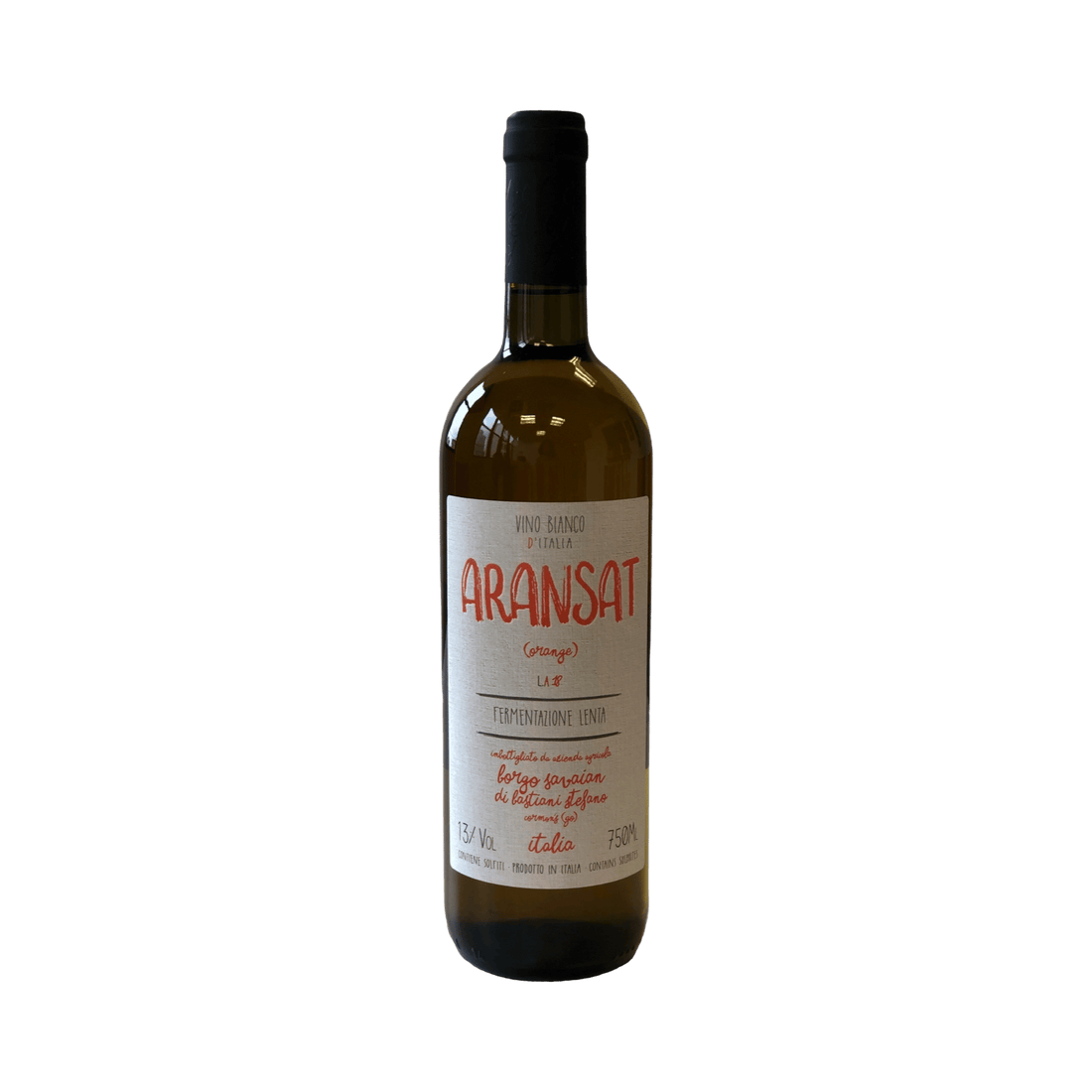 Nicola Biasi, Aransat | Orange Wine | 2021 | Italy
Grapes are de-stemmed and with a natural fermentation on the skins occurring in stainless steel tanks at warmer temperatures around 24 Celsius. Post fermentation maceration on skins lasted about 90 days. The wine is unfiltered and racked twice prior to bottling.
Green Packaging: Natural Cork
Flavor: Medium body high acidity orange with a floral nose and a mineral driven apricot palate
Wine Type: Low-intervention Orange
Grape: Pinot Grigio, Sauvignon Blanc
ABV%: 13
Region: Italy
Vineyard Subregion: Cormons, Friuli-Venezia Giulia
Farming: Practicing organic, Sustainable (lutte raisonné)
Yeast: Native
Producer: Borgo Savaian
Winemaker: Nicola Biasi
Three generations with deep ties to the local area, Cormons, 12 kilometers from the Slovenian border. This is a family affair with the younger generation inspired to take over for their parents after enjoying a bottle of Friulano in the family vineyard as a teen. The family focuses on farming indigenous varieties and is committed to a natural lifestyle that is in harmony with its surroundings.
Drink thoughtfully. Drink with a conscience. Drink with impact.
You can feel good when you enjoy your wine, knowing it is made by people who give a damn about the bigger picture.
#alaesquina #wineforacause #sustainablewine