Domaine Henri Milan, Clos Milan | GSM Magnum | 2007 | France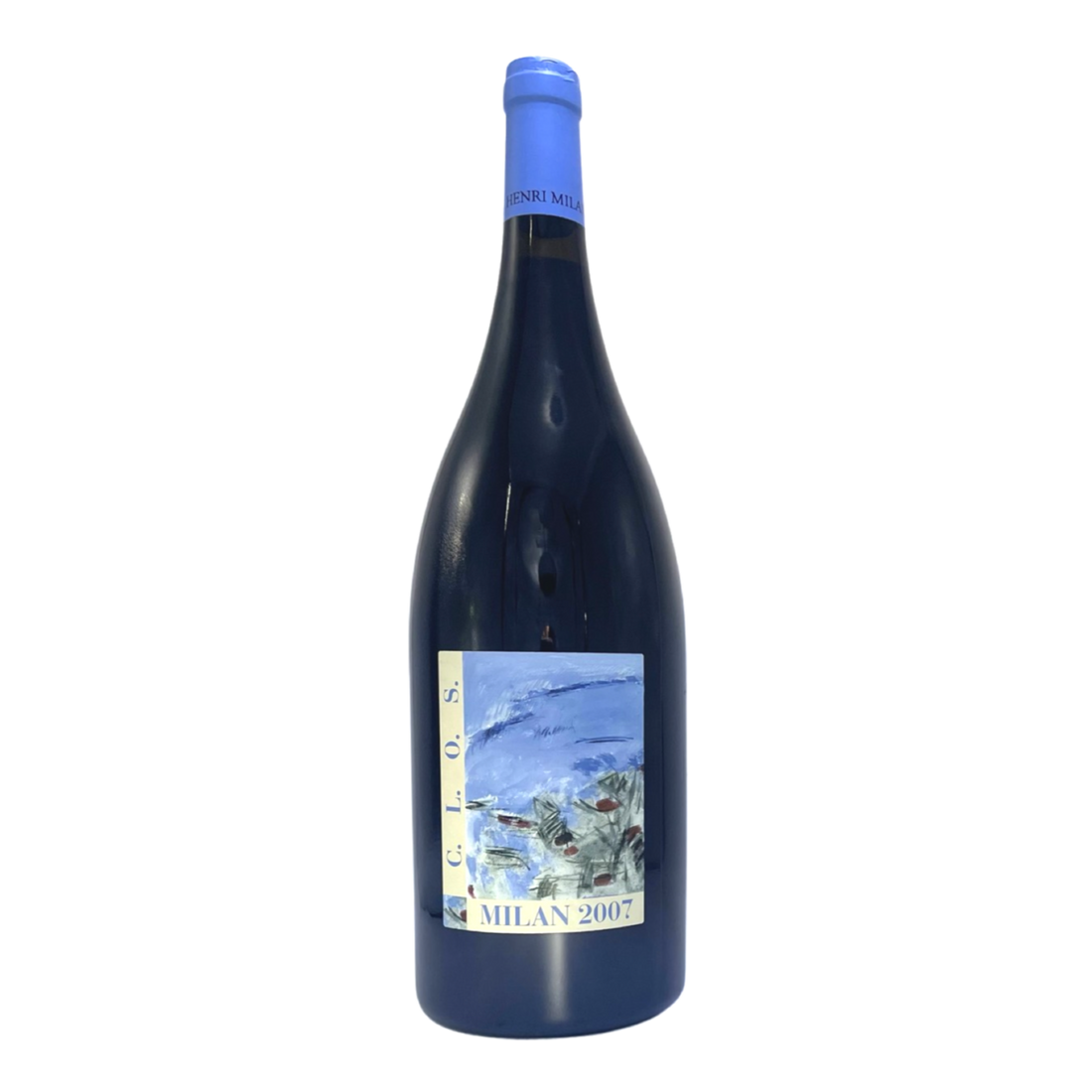 Domaine Henri Milan, Clos Milan | GSM Magnum | 2007 | France
Hand-harvested grapes, whole cluster maceration for 8 days. Aged for 24 months in old barrels; no fining or filtration.
Green Packaging: Natural cork
Flavor: Cherries, vanilla, oak, smooth acidity and tannins
Wine Type: Red wine
Grape: Grenache, Mourvèdre, Syrah
ABV%: 14
Region: France
Vineyard Subregion: Provence
Farming: Practicing organic and biodynamic
Yeast: Native
Producer: Domaine Milan
Winemaker: Henri Milan
Located in Saint-Rémy-de-Provence – a small town famous for having been depicted by painter Vincent Van Gogh – Domaine Milan was created in 1956 by Robert Milan and later taken over by Henri, his son, in 1986.

As soon as he started, Henri Milan had a great deal of ambition for the domaine. He had always been passionate about wines: he planted his very first vine at the age of 8 years old! His goal was to make wines in total respect with nature.

So, even though Henri Milan's father always focused on respecting traditional means of cultivating the land, his son replaced the use of chemicals products with some high quality compost in order to give the wine its most noble dimension.
Drink thoughtfully. Drink with a conscience. Drink with impact.
You can feel good when you enjoy your wine, knowing it is made by people who give a damn about the bigger picture.
#alaesquina #wineforacause #sustainablewine