Clothing Optional | Orange Wine | 2018 | California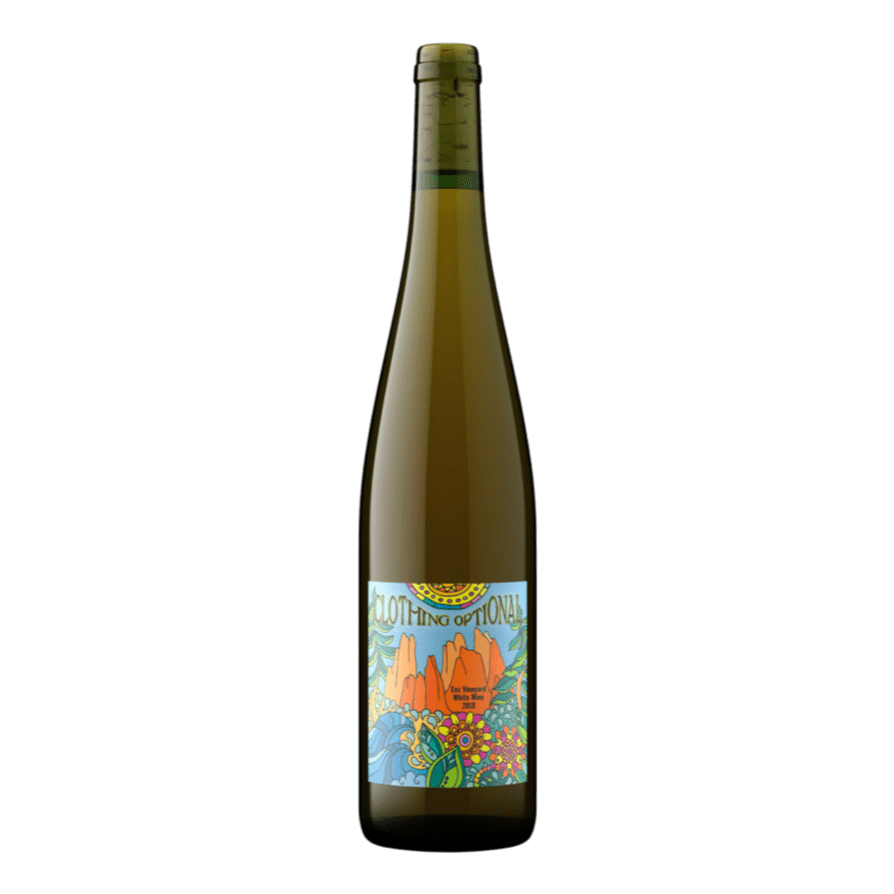 Clothing Optional | Orange Wine | 2018 | California
110-year-old vines. Dry farmed, organic, own-rooted. 20 months in barrel, 1 year in bottle pre-release. No so2 added at any time.
Green Packaging: Lightweight bottle (-500g), No foil capsule
Flavor: Complex and aromatic, tea-like. 
Wine Type: Low-intervention, Orange
Grape: Muscat, Palomino, Chasselas, Flame Tokay, Mission and ???
ABV%: 13
Region: California
Vineyard Subregion: Lime Kiln Valley AVA, San Benito County
Farming: Practicing organic
Yeast: Native
Producer: Dirty and Rowdy
Winemaker: Hardy Wallace & Matt Richardson
In late-night hot springs under a sky of stars, Clothing Optional Wine Company was born.

These wines are unconventional tracks from a vinous solo album by Dirty and Rowdy winemaker, Hardy Wallace. All wines are made with grapes from organic vineyards and zero SO2 is added. They vehemently push the boundaries of natural wine with several years in barrel and bottle before release. As a result, the Clothing Optional wines are unlike anything else - lawless, unconventional, and unbelievably expressive.

There is zero SO2 added at any time, and they are cloudy and alive. Their purpose is to thread the souls of the land, the drinker, and the naked beyond.

Clothing Optional wines are made to drink now, and we do not suggest cellaring.
Drink thoughtfully. Drink with a conscience. Drink with impact.
You can feel good when you enjoy your wine, knowing it is made by people who give a damn about the bigger picture.
#alaesquina #wineforacause #sustainablewine