Clos Bateau, Joujou | Gamay | 2020 | France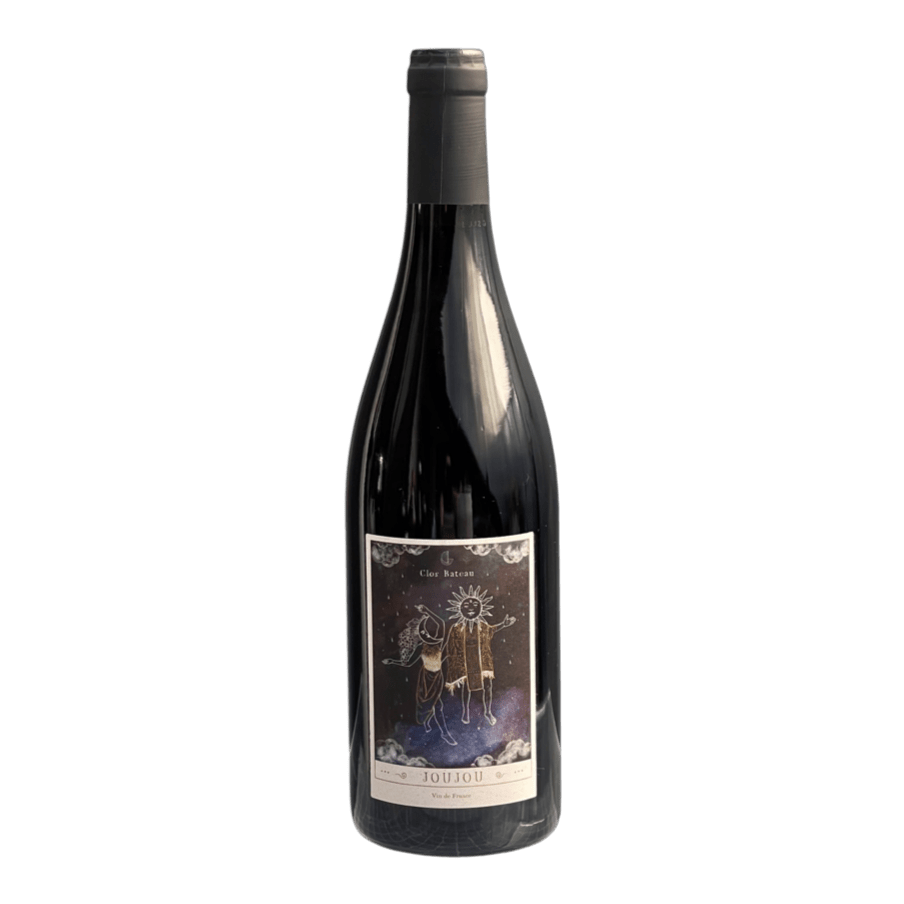 Clos Bateau, Joujou | Gamay | 2020 | France
Lieux-dits: Les Monthieux, Montmerand. Semi-carbonic maceration; no SO2 during vinification with 15ppm added at bottling. 573 cases and 200 magnums made.
Green Packaging: Natural cork, Bottle weight under 600g
Flavor: Fragrant and aromatic, bright and juicy with cherry fruit, a touch of white pepper, a natural edge with elegance.
Wine Type: Low-intervention, Chillable red
Grape: Gamay noir
ABV%: 13
Region: France
Vineyard Subregion: Lantignié (North of Beaujolais)
Farming: Organic certification pending (ECOcert)
Yeast: Native
Producer: Clos Bateau
Winemaker: Sylvie & Thierry Klok-de Visser
Clos Bateau started in 2019 when Sylvie & Thierry moved to their domain in Lantignié, Beaujolais, after working in restaurants in Amsterdam. Sylvie & Thierry want to work with nature, not against it.

In the vineyard, they work with a homeopathic touch, where they collect plants and herbs around the estate to make plant-based tea infusions that will help the vines become stronger and healthier. They also have sheep who are a part of their vineyard team!

In the winery, they only use indigenous yeasts (so the wine is fermented spontaneously), no filtration, and no fining agents for their wines.
Drink thoughtfully. Drink with a conscience. Drink with impact.
You can feel good when you enjoy your wine, knowing it is made by people who give a damn about the bigger picture.
#alaesquina #wineforacause #sustainablewine