Vagabonde | Côtes du Rhône 1.5L Bagnum | 2020 | France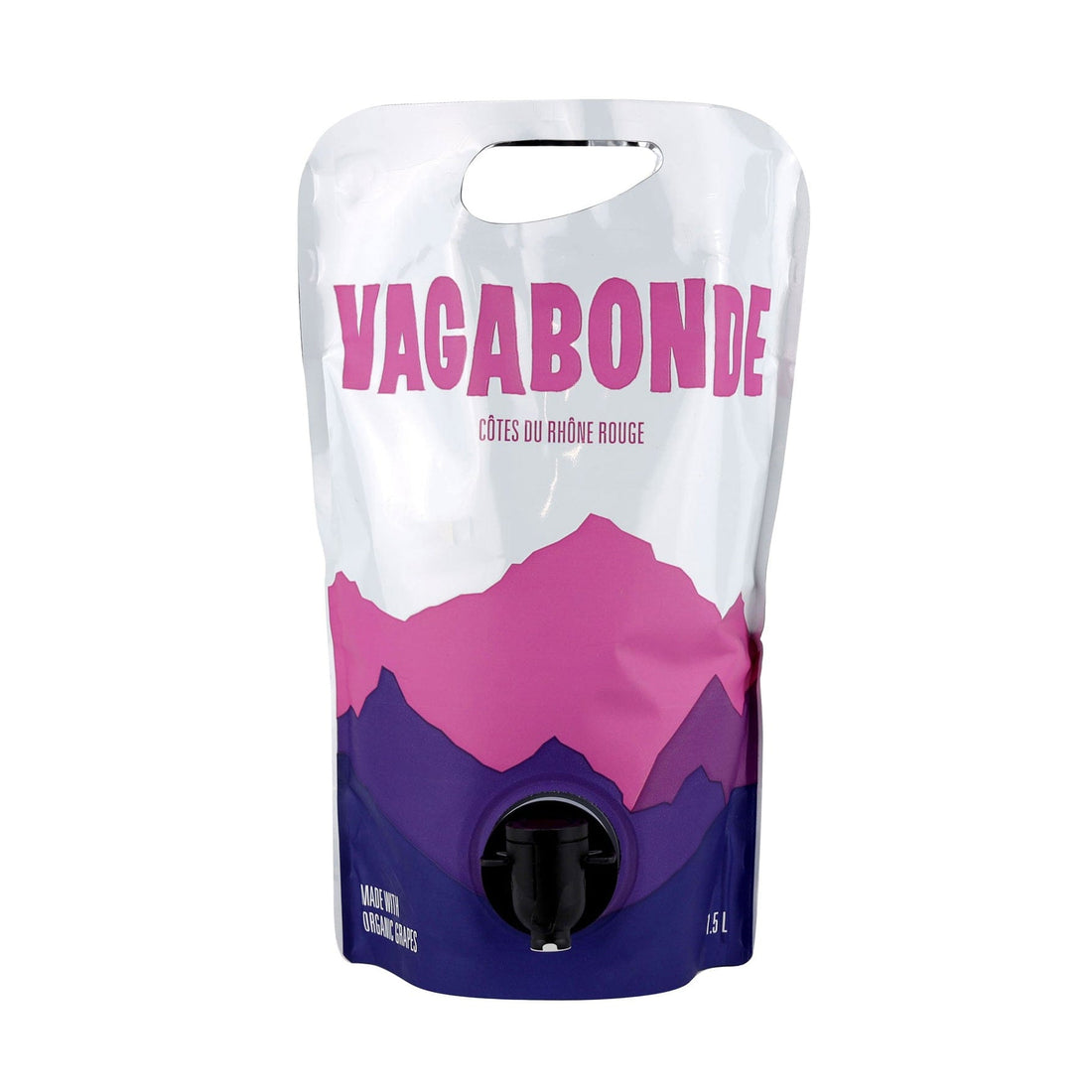 Vagabonde | Côtes du Rhône 1.5L Bagnum | 2020 | France
Hand harvest, de-stemmed, crushed, and natural fermentation in tank. Gentle daily pump-overs for light extraction. Three weeks on the skins then pressed into concrete tanks and aged on lees for a few months. A high percentage of Cinsault in the blend results in an elegant example of CDR, where freshness prevails over structure.
Green Packaging: 🌟🥇 1.5L Bagnum! (Two bottles in one Bagnum)
Flavor: A young and fresh natty version of a classic French blend. Dry, and tart with spice.
Wine Type: Low-intervention, Chillable red
Grape: Carignan, Cinsault, Grenache, Mouvedre, Syrah
ABV%: 13.5
Region: France
Vineyard Subregion: Côtes du Rhône
Farming: Practicing organic, Sustainable
Yeast: Native
Producer: Rocca Maura
Winemaker: Armelle Dieval
Rocca Maura is a small, local cooperative of 50 growers, established in 1922. This co-op is defined by its history, character, intimate size, and commitment to organic and sustainable practices in the vineyard. Working cooperatively, the growers are able to focus on their strengths in the vineyard and collaborate with a winemaker that shares their production philosophy and sensibility. 
Drink thoughtfully. Drink with a conscience. Drink with impact.
You can feel good when you enjoy your wine, knowing it is made by people who give a damn about the bigger picture.
#alaesquina #wineforacause #sustainablewine