Jean-Marc Dreyer, Origin | Auxerrois | 2020 | France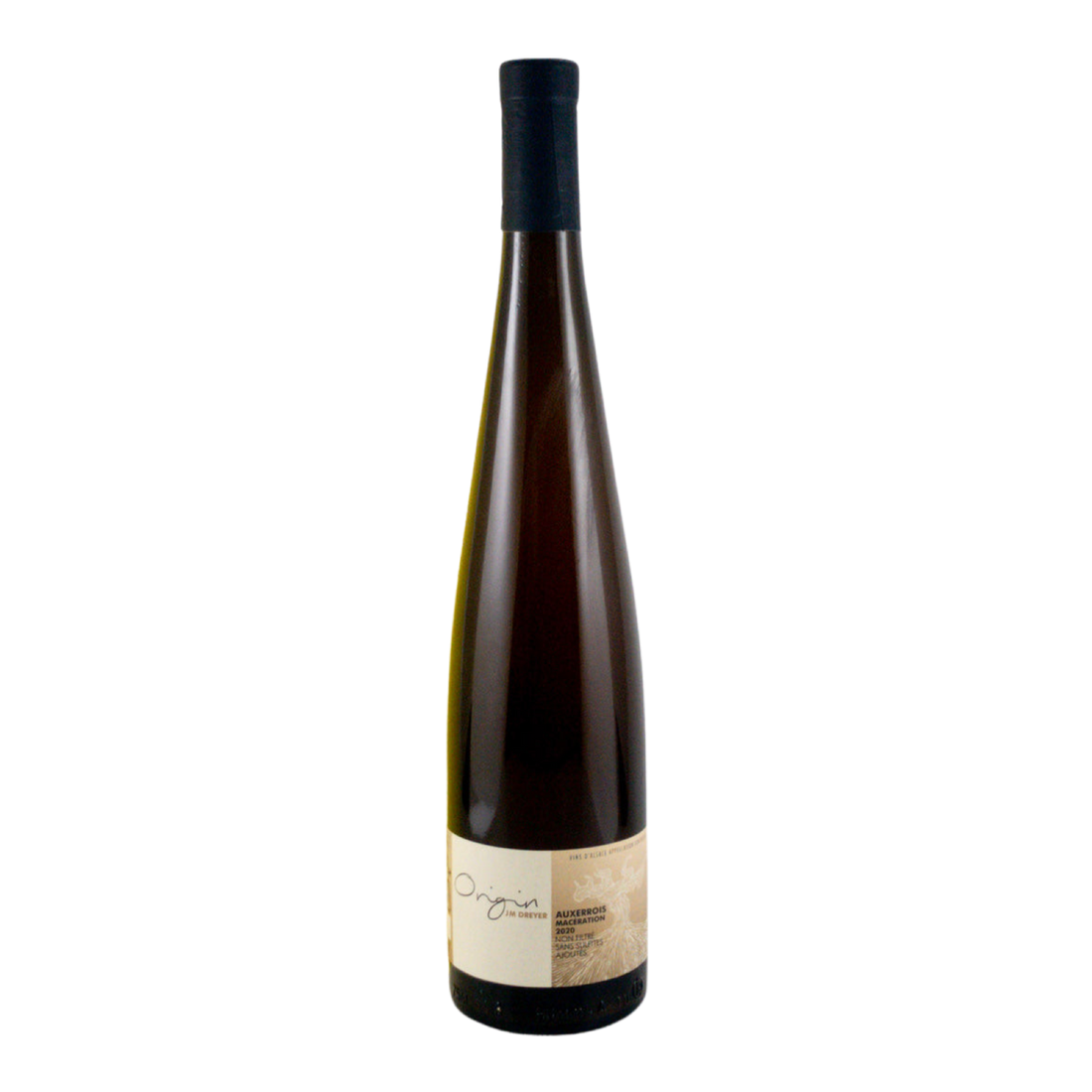 Jean-Marc Dreyer, Origin | Auxerrois | 2020 | France
This cuvee is made from 100% Auxerrois, a descendant of Chardonnay. Gentle maceration on the skins and then aged in barrique for 11 months.
Green Packaging: Natural cork
Flavor: Orange peel, dried apricot, wet stone
Wine Type: Skin-contact
Grape: 100% Auxerrois
ABV%: 13
Region: France
Vineyard Subregion: Alsace
Farming: Certified organic, Biodynamic
Yeast: Native
Producer: Jean-Marc Dreyer
Winemaker: Jean-Marc Dreyer
In the village of Rosheim in Alsace, Jean-Marc Dreyer has been making biodynamic wine since 2003.
Following Alsatian tradition Jean-Marc took over his father, Gérard's domaine in 2004. However, unlike Alsatian tradition, Jean Marc produces many of his white wines with skin-contact.
Drink thoughtfully. Drink with a conscience. Drink with impact.
You can feel good when you enjoy your wine, knowing it is made by people who give a damn about the bigger picture.
#alaesquina #wineforacause #sustainablewine