Christina | Grüner Veltliner | 2021 | Austria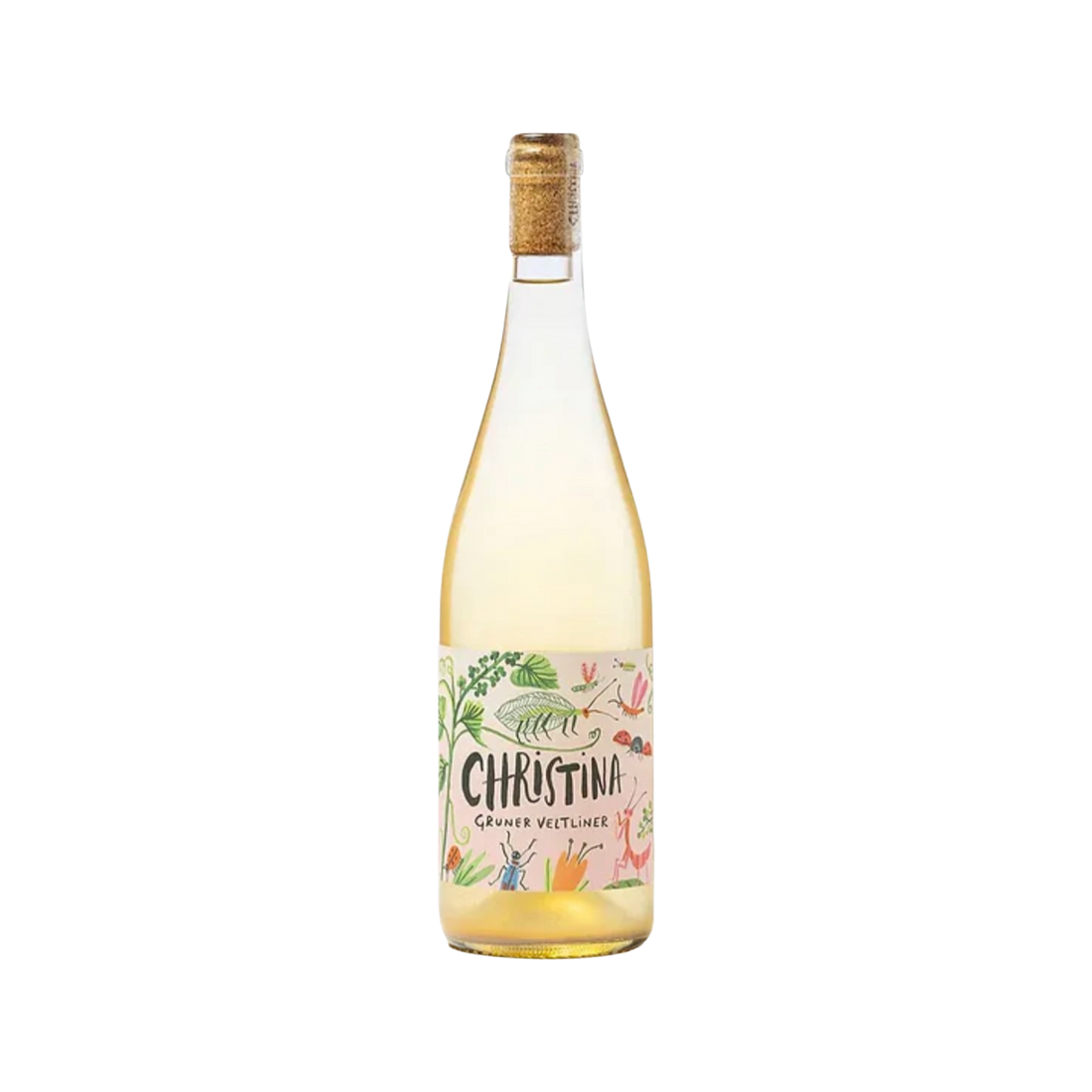 Christina | Grüner Veltliner | 2021 | Austria
Grapes are hand-harvested and pressed as whole bunches. The juice is fermented spontaneously in stainless steel in a long, slow ferment thanks to the cold cellar temperatures. Bottled unfined and unfiltered, with a small addition of sulfur.
Green Packaging: Lightweight bottle (-500g), No foil capsule
Flavor: Zesty (lemon peel and grapefruit juice w some peppery zing) natural take on the famous Austrian grape.
Wine Type: Low-intervention, Skin-contact
Grape: Grüner Veltliner
ABV%: 13
Region: Austria
Vineyard Subregion: Carnuntum
Farming: Practicing organic
Yeast: Native
Producer: Christina
Winemaker: Christina Netzl
Christina Netzl, the congenial winemaker behind Christina wines, speaks about her personal journey in such a compelling, passionate and sweet way that we'll just let her do the talking here:

"I grew up with my sister on the mixed family-run farm owned by my parents and grandparents, cultivating different grains, corn, sugar beets, breeding pigs and growing some vines. Lending a hand almost everywhere on the farm, I fell in love with wine production (and snacking on food from our gardens and the neighborhood) at a very early age. I loved being in the vineyards, helping in the cellar, and telling our customers the stories behind the wines. My future occupation was crystal clear to me: I am becoming a vintner!".
Drink thoughtfully. Drink with a conscience. Drink with impact.
You can feel good when you enjoy your wine, knowing it is made by people who give a damn about the bigger picture.
#alaesquina #wineforacause #sustainablewine