Ameztoi, Rubentis | Rosé | 2021 | Spain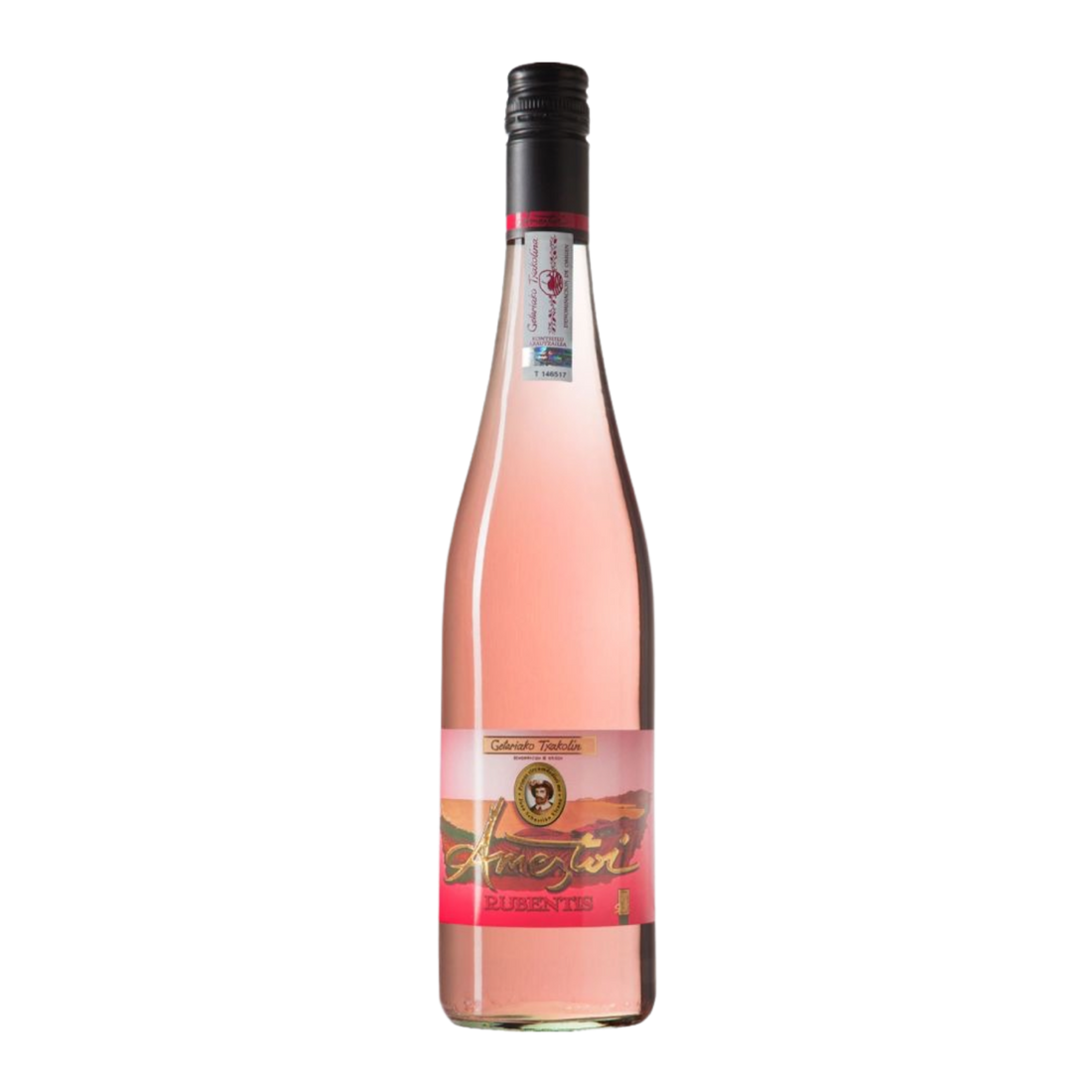 Ameztoi, Rubentis | Rosé | 2021 | Spain
After handpicking, Hondarrabi Zuri and Hondarrabi Beltza grapes are combined for destemming. After direct pressing, fermentation with indigenous yeast occurs in stainless steel at 15° C for 20 days. Towards the end of fermentation, the tanks are closed to preserve the naturally occurring carbonation, which is the preferred style of Getaria. The tanks are then kept chilled to near freezing before bottling, which preserves the wine's delicate, effervescent character and signature
mousse
.
Green Packaging: Screwcap
Flavor: Blood orange, ruby red grapefruit, crushed green herbs, and white pepper
Wine Type: Low-intervention, Rosé
Grape: 50% Hondarribi Beltza and 50% Hondarribi Zuri
ABV%: 11
Region: Spain
Vineyard Subregion: Basque Country
Farming: Ecologic
Yeast: Native
Producer: Ameztoi
Winemaker: Ignacio Ameztoi
Ignacio Ameztoi is the seventh-generation winemaker at Ameztoi, located in the beautiful coastal town of Getaria on the Bay of Biscay. Over the rolling sea-side hills, Ameztoi has over 50 acres of vines in the ground that are all grown sustainably, some of which are pergola trained -- a technique used to promote good airflow in humid regions. The sea breeze can better infiltrate the bunches, leaving a distinct character in the grapes and finished wine.
Drink thoughtfully. Drink with a conscience. Drink with impact.
You can feel good when you enjoy your wine, knowing it is made by people who give a damn about the bigger picture.
#alaesquina #wineforacause #sustainablewine