Delmore Wines | Pinot Noir | 2020 | California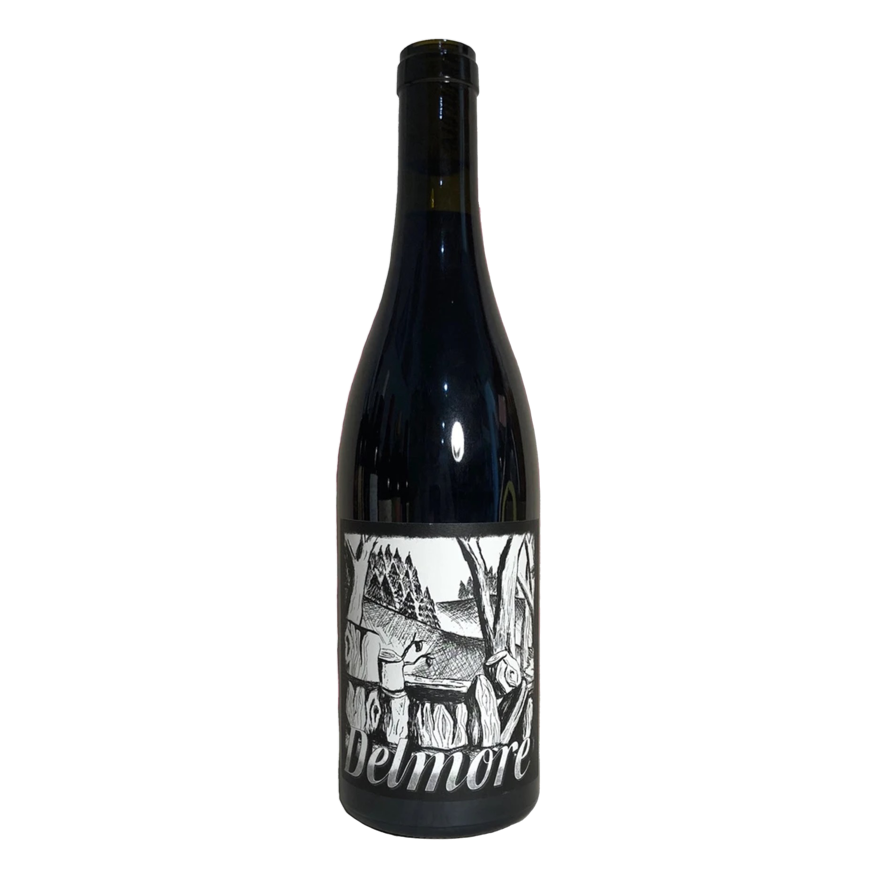 Delmore Wines | Pinot Noir | 2020 | California
Wild fermentation, 25% stem inclusion, gravity drained into older French oak barrels for a six-month élevage. Racked once. Bottled March 19th. Unfiltered. 14 barrels made.
Green Packaging: Locally sourced label paper
Flavor: Crushable, bright red fruit. 
Wine Type: Low-intervention, Chillable red
Grape: Pinot Noir
ABV%: 13
Region: California
Vineyard Subregion: Eden Rift Vineyard, Cienega Valley
Farming: Practicing organic
Yeast: Native
Producer: Delmore Wines
Winemaker: Darren Delmore
SLO-born Darren Delmore learned to make wine at the Hirsch Vineyard, Whitethorn, Goldeneye, and Two Hands.

An unbridled trilogy about those experiences has been published under his "Confessions of a Vagabond Cellarhand" series. He started a family in 2012, became the National Sales Manager at Tablas Creek Vineyard too, and every year made a barrel of cool-climate Syrah in the garage. In 2017, Darren poured a tax return into 2,000 pounds of Pinot Noir and a bin of Syrah from Cambria to birth Delmore wines.

These bottles are rare, wild fermented, unfiltered expressions of Chardonnay, Pinot Noir, and Syrah from sea-sprayed Central Coast terroirs.
Drink thoughtfully. Drink with a conscience. Drink with impact.
You can feel good when you enjoy your wine, knowing it is made by people who give a damn about the bigger picture.
#alaesquina #wineforacause #sustainablewine