Scribe | Una Lou Rosé 375ml Can | 2021 | California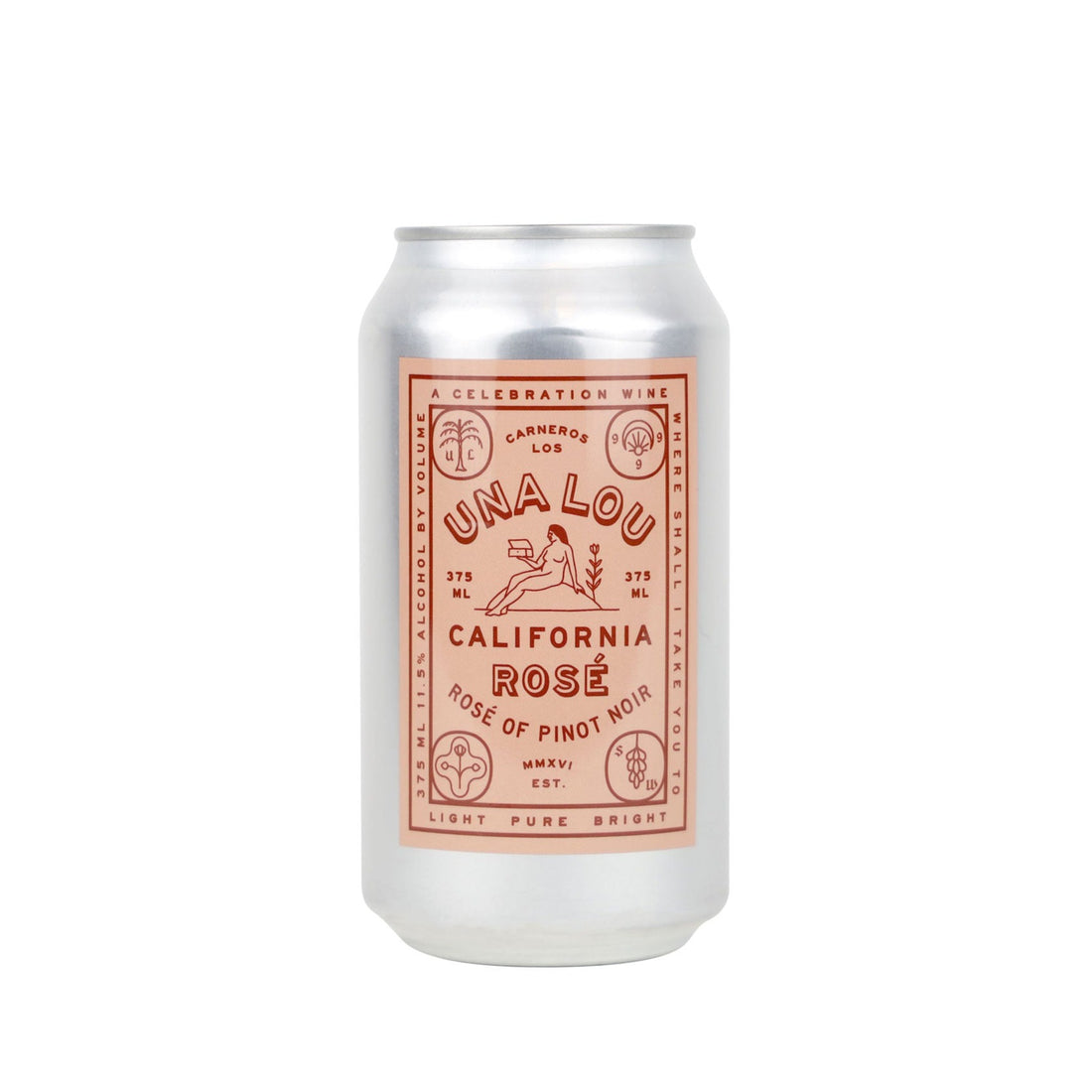 Scribe | Una Lou Rosé 375ml Can | 2021 | California
Hand-harvested, whole cluster pressed. Spontaneous fermentation in stainless steel.
When Scribe winemaker, Andrew Mariani, and his wife Lia Ices had their daughter, Una Lou, they created a rosé in her name. The wine celebrates life in California's bounty. The fruit is all sustainably farmed by family-owned vineyards in northern California.
✨ A percentage of proceeds go to two organizations that support youth, food, and agricultural education: The Edible Schoolyard and The Center for Land-Based Learning.
Flavor: Citrus blossom, watermelon, passion fruit
Wine Type: Low-intervention, Rosé
Grape: Pinot Noir
ABV%: 11.5
Region: California
Vineyard Subregion: Los Carneros
Farming: Sustainable
Yeast: Native
Producer: Scribe Winery
Winemaker: Andrew Mariani, Lia Ices
Scribe produces vibrant, terroir-driven wines in Sonoma California. The winery was founded by Andrew and Adam Mariani in 2007 on a site that was known for winemaking before Prohibition. The Mariani brothers are the fourth generation of California farmers, so they are inspired by their relationship with nature and ensure that every vineyard is remains in harmony with the whole ecosystem of each site. The wines are vinified with a non-interventionist philosophy.
Drink thoughtfully. Drink with a conscience. Drink with impact.
You can feel good when you enjoy your wine, knowing it is made by people who give a damn about the bigger picture.
#alaesquina #wineforacause #sustainablewine