Oddish, Fresh Quince of Big Sur | Sauvignon Blanc Co-ferment | 2022 | CA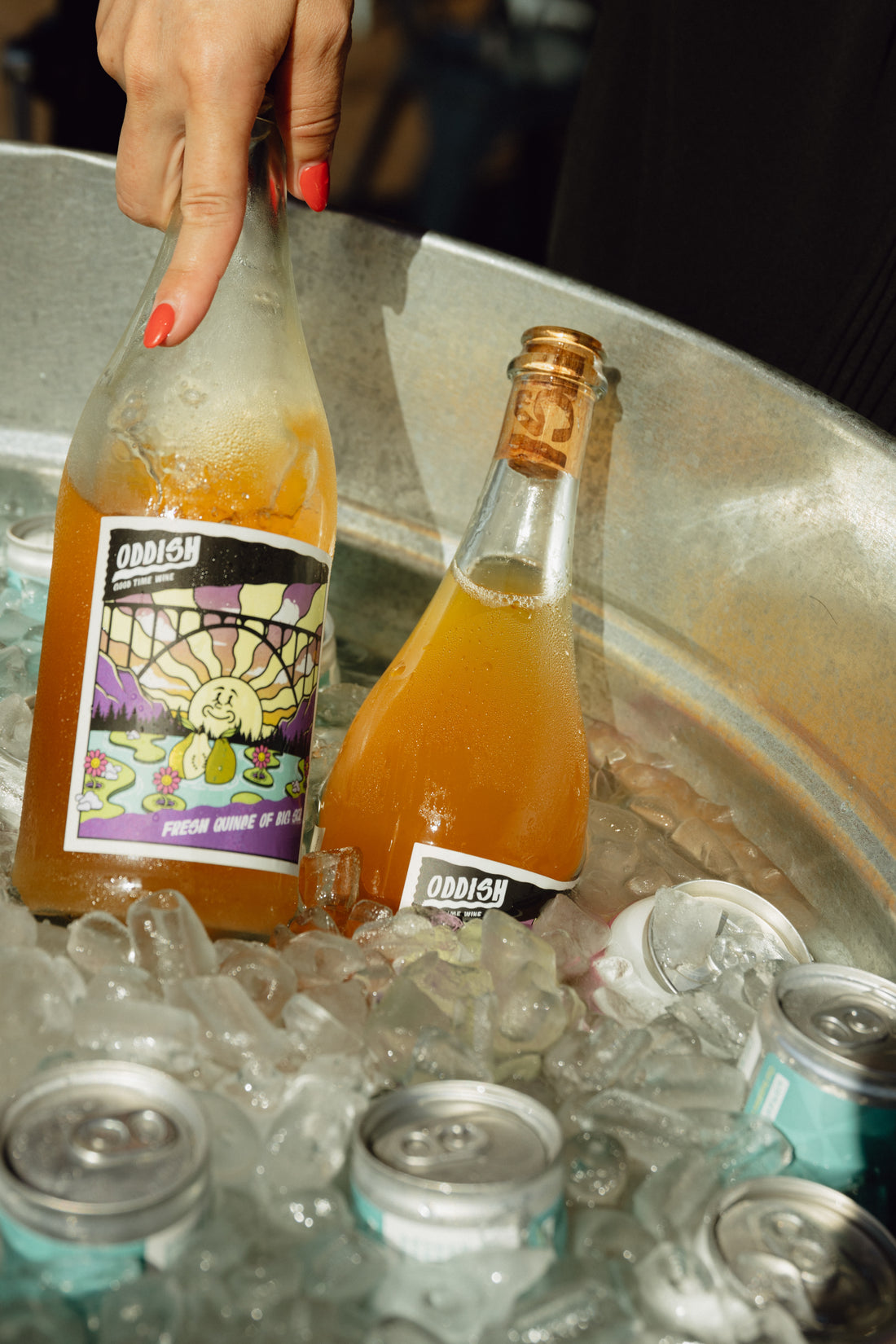 Oddish, Fresh Quince of Big Sur | Sauvignon Blanc Co-ferment | 2022 | CA
54% Sauvignon Blanc grapes from the Western foothills of Valley Center (San Diego County). Grown at 1200' in coarse sandy loam soil, sustainably farmed, hand harvested.  46% Quince fruit from Cambria (San Luis Obispo County). Sustainably farmed, hand-harvested. Unfined & unfiltered. Minimal S02

Green Packaging: Natural cork
Flavor: Passionfruit, Lemon, Floral
Wine Type: Co-ferment
Grape: Sauvignon Blanc / Quince
ABV%: 9.2
Region: California
Vineyard Subregion: Western foothills of Valley Center (San Diego County)
Farming: Practicing sustainable
Yeast: Cultured (QA23)
Producer: Oddish
Winemaker: Brandon Cardwell
Oddish specializes in producing minimal intervention wines using Southern California grapes. While their portfolio extends beyond wine, they consistently avoid rigid dogma, prioritizing minimal intervention practices in their winemaking. Their commitment lies in responsibly sourcing grapes from San Diego County. Why this approach? It's simple: they adore the vibrancy that these wines exude. By embracing minimal intervention in the cellar, they allow the terroir of local vineyards to be the protagonist, narrating tales of time and place. All in all, Oddish believes that making delightful wines through an honest and genuine process is paramount.
Drink thoughtfully. Drink with a conscience. Drink with impact.
You can feel good when you enjoy your wine, knowing it is made by people who give a damn about the bigger picture.
#alaesquina #wineforacause #sustainablewine