Mina Penélope, Ambar | Sauvignon Blanc | 2021 | VdG, MX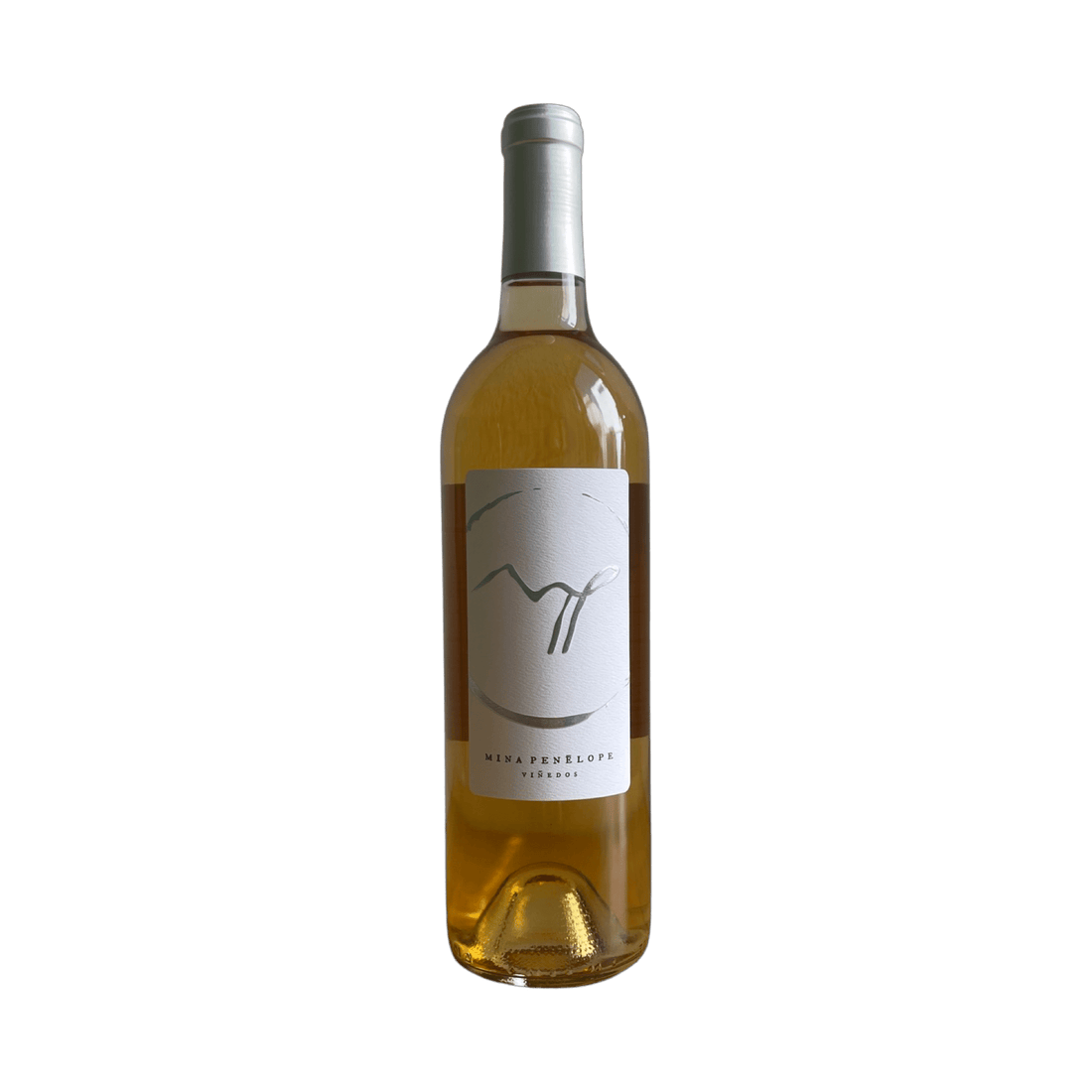 Mina Penélope, Ambar | Sauvignon Blanc | 2021 | VdG, MX
100% Sauvignon Blanc from 3 vineyards sites. Harvesting at the most 21 brix.
No cold stabilization. 13 days in stainless steel tanks, no malolactic fermentation. 99 cases produced.
Green Packaging: Natural cork
Flavor: Fresh and light with flavors of stone fruits, black tea, and white flowers.
Wine Type: Skin-contact
Grape: Sauvignon Blanc
ABV%: 12.5
Region: Mexico
Vineyard Subregion: Valle de Guadalupe, San Antonio de las Minas
Farming: Conventional & practicing organic, Semi-dry farmed
Yeast: Cultured
Producer: Mina Penélope
Winemaker: Veronica Santiago
Founded by Veronica Santiago and Nathaniel Malagón in 2014, Mina Penelope is located in Valle de Guadalupe. 

The acclaimed restaurant Malva is located on their property. 
Drink thoughtfully. Drink with a conscience. Drink with impact.
You can feel good when you enjoy your wine, knowing it is made by people who give a damn about the bigger picture.
#alaesquina #wineforacause #sustainablewine