J. Brix, Nomine Amoris | Skin-Fermented Pinot Gris
 | 2020 | San Diego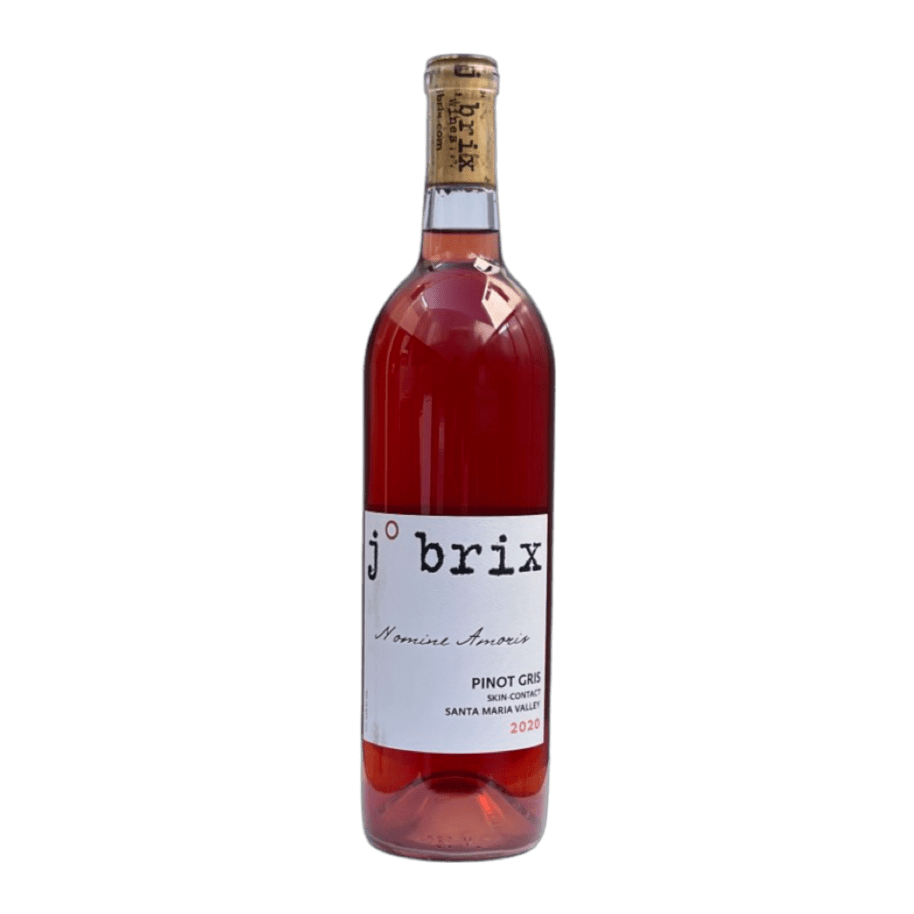 J. Brix, Nomine Amoris | Skin-Fermented Pinot Gris
 | 2020 | San Diego
13-day skin-contact. Unfined & unfiltered. No cold-stabilization; natural sediment will form upon extended refrigeration. 245 cases made.
Green Packaging: Lightweight bottle, No foil capsule
Flavor: Intense fruit concentration, powered by a textured, electric mouthfeel (almost spicy!)
Wine Type: Low-intervention, Skin-contact
Grape: Pinot Gris
ABV%: 13.5
Region: California
Vineyard Subregion: Riverbench Vineyard, Santa Maria Valley
Farming: Practicing organic
Yeast: Native
Producer: J. Brix
Winemaker: Emily Towe & Jody Brix Towe
Based in Escondido, J. Brix creates limited production wines from vineyards throughout California in their urban winery.

From the very beginning, Jody & Emily's motto has been, "Only Love," and the love shines through in their low-invention wines.
Drink thoughtfully. Drink with a conscience. Drink with impact.
You can feel good when you enjoy your wine, knowing it is made by people who give a damn about the bigger picture.
#alaesquina #wineforacause #sustainablewine