Field Recordings, Domo Arigato | Ramato | 2020 | California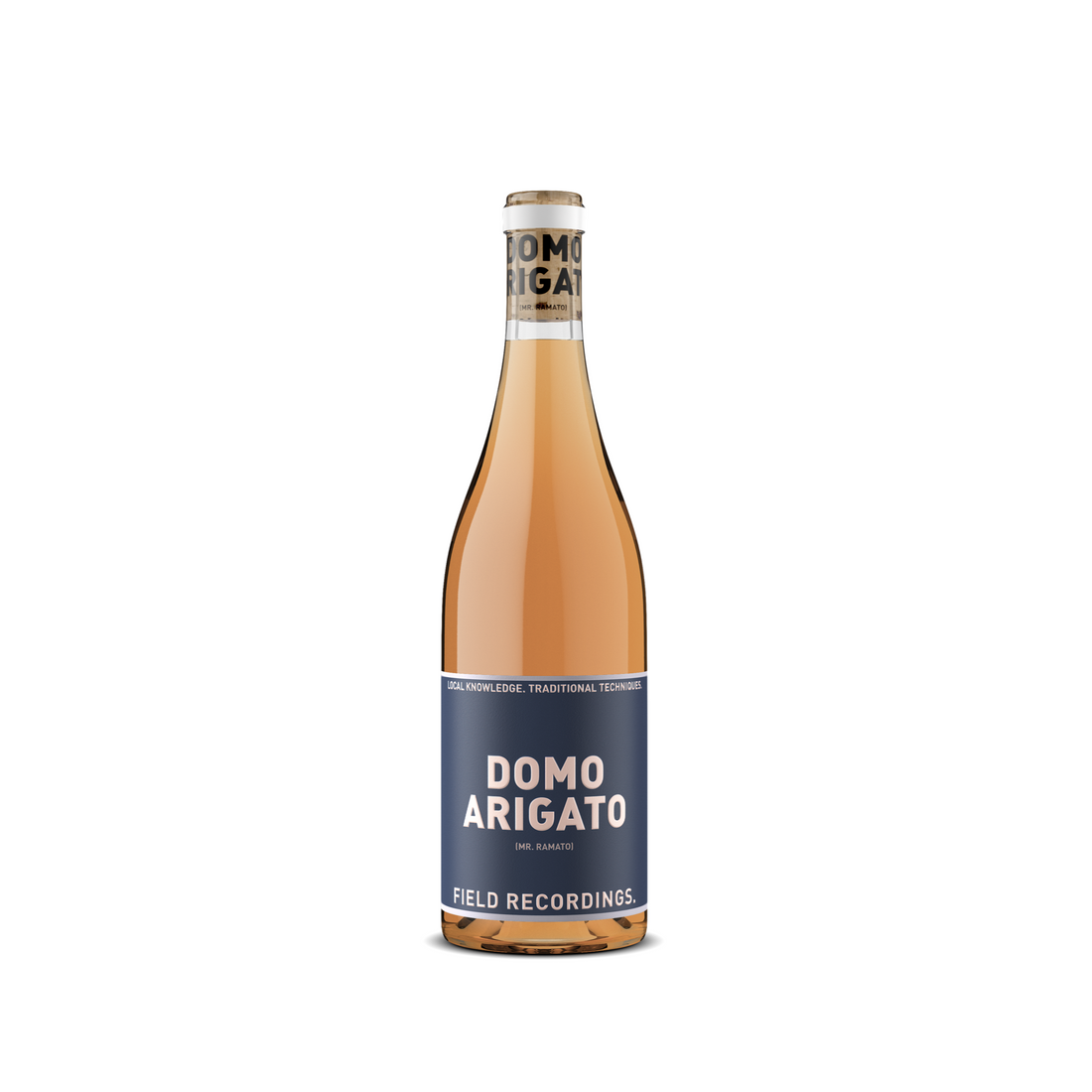 Field Recordings, Domo Arigato | Ramato | 2020 | California
Skin fermented in open-top bins for 60 days and then six months in neutral French oak and acacia barrels.
Green Packaging: No foil capsule, Bottle weight under 600g
Flavor: Fresh Asian pears with apricot preserves sprinkled with white pepper
Wine Type: Low-intervention, Skin-contact
Grape: Pinot Gris
ABV%: 12.1
Region: California
Vineyard Subregion: Central Coast
Farming: Practicing organic
Yeast: Native
Producer: Field Recordings
Winemaker: Andrew Jones
Winemaker Andrew Jones has a keen eye for diamonds in the rough: sites that are unknown or under-appreciated but hold enormous untapped potential. He strives for unique wines loaded with personality and a one-of-a-kind experience.
Drink thoughtfully. Drink with a conscience. Drink with impact.
You can feel good when you enjoy your wine, knowing it is made by people who give a damn about the bigger picture.
#alaesquina #wineforacause #sustainablewine