Bodegas Henri Lurton, Vino Naranja | Skin-contact Chardonnay | 2020 | VdG, MX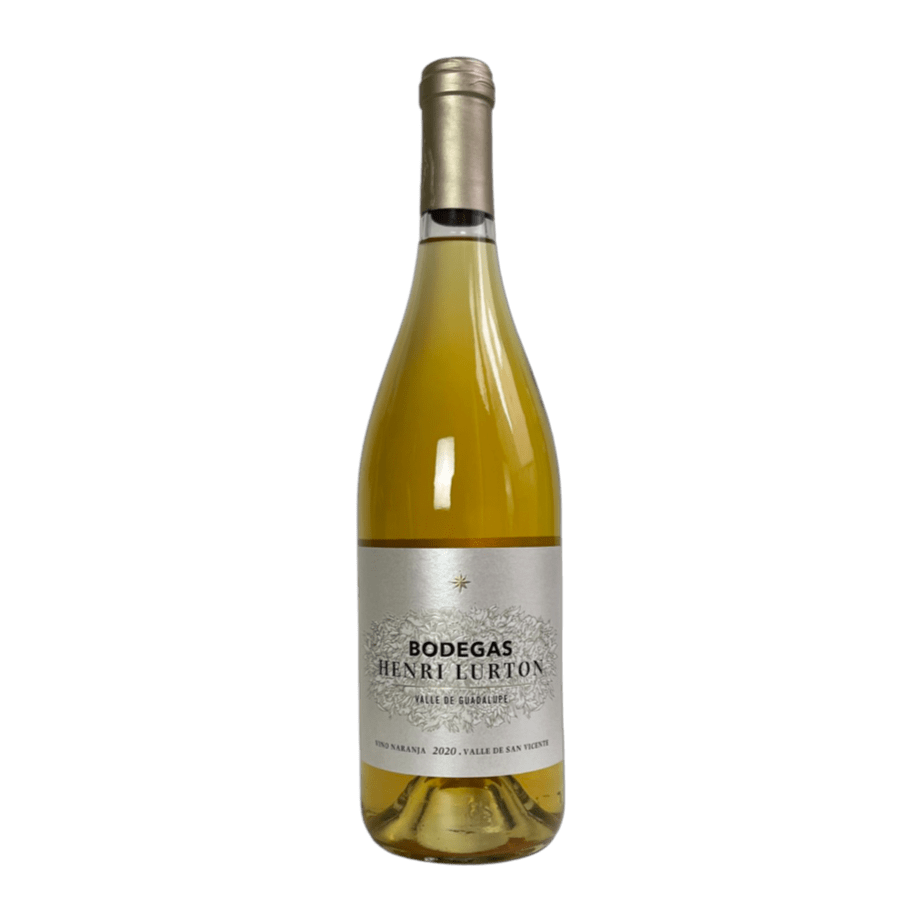 Bodegas Henri Lurton, Vino Naranja | Skin-contact Chardonnay | 2020 | VdG, MX
The grapes are harvested by hand, fermented with indigenous yeast and macerated one month on their skins. Aged for 10 months in neutral French oak.
Green Packaging: Natural cork
Flavor: Sumptuous texture with a citrusy, toasty-on-the-tongue appeal
Wine Type: Skin-contact, Orange
Grape: 100% Chardonnay
ABV%: 11.6
Region: Mexico
Vineyard Subregion: Valle de San Vicente
Farming: Sustainable, Hand-harvested, Vegan
Yeast: Native
Producer: Henri Lurton
Winemaker: Lourdes Martinez Ojeda
Henri Lurton wines were born from an adventure that links France to Mexico.

Henri Lurton, owner of the Grand Cru Classé, Château Brane-Cantenac in Margaux, with the support of his eldest sons, Vincent and Nicolas, has placed a confident bid on Baja California. He is convinced of its winemaking potential, the warmth of its people, and the generosity of the land.

The winemaker Lourdes Martinez Ojeda, after working for almost 10 years at Château Brane-Cantenac, is returning to her hometown of Ensenada to bridge the divide between France and Mexico. Bodegas Henri Lurton seeks to faithfully convey nature's bounty and the Baja terroir, uniting its tradition and authenticity.
Drink thoughtfully. Drink with a conscience. Drink with impact.
You can feel good when you enjoy your wine, knowing it is made by people who give a damn about the bigger picture.
#alaesquina #wineforacause #sustainablewine