Bichi, La Santa | Rosa del Perú | 2020 | Tecate, MX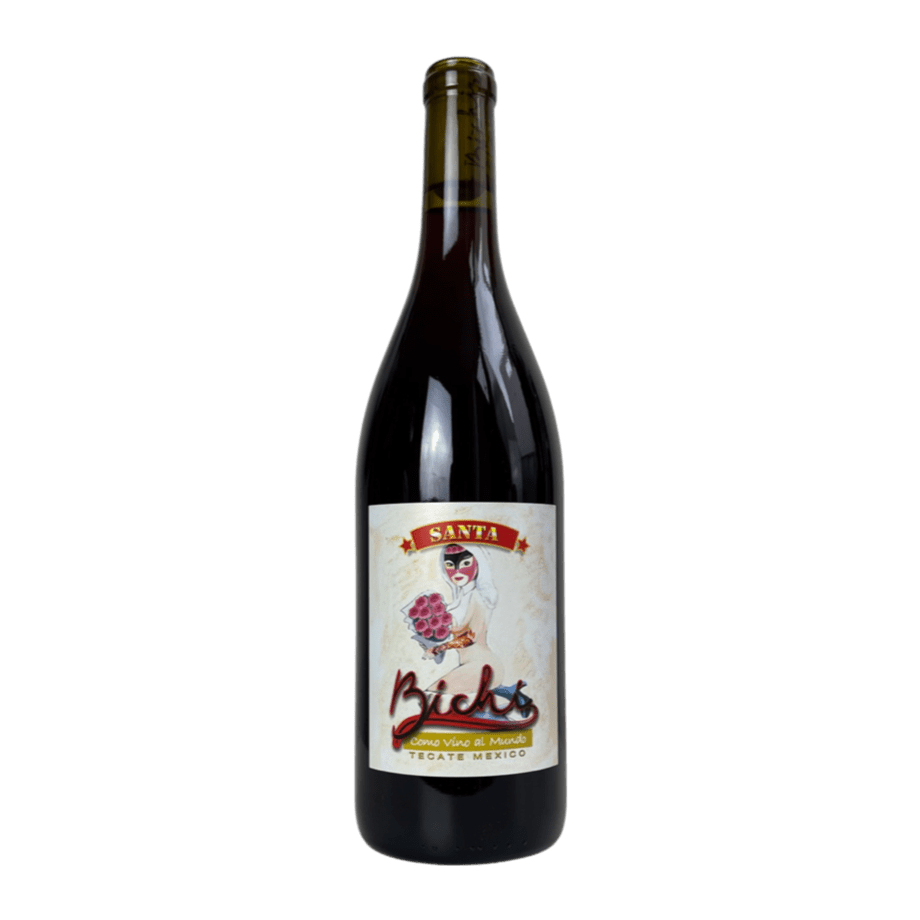 Bichi, La Santa | Rosa del Perú | 2020 | Tecate, MX
La Santa comes from centenarian, own-rooted Rosa del Peru (Moscatel Negro) vines grown at 2,400 ft elevation on sandy loam and granite soils in Tecate. The grapes were hand-harvested, de-stemmed, and fermented without temperature control in 450-liter concrete tinajas with 45 days of maceration. The wine was then raised for 3 months in ½ stainless steel vats and ½ older barrels.
Green Packaging: No foil capsule
Flavor: Almost rosé colored in the glass, delicately floral, with red and dark fruits and juicy acidity.
Wine Type: Low-intervention
Grape: Rosa del Perú
ABV%: 13.5
Region: Mexico
Vineyard Subregion: Tecate
Farming: Biodynamic, Organic
Yeast: Native
Producer: Bichi Wines
Winemaker: Yann Rohel
Some of the most authentic and delicious wines are born from the least expected places and most unlikely collaborations.

In the rugged mountains of Mexico's Baja California Norte, Bichi has put together one of the most exciting projects in the world of wine. Bichi was founded in 2014 by the Téllez family, who moved to Baja from neighboring Sonora, hence the name Bichi, which means "naked" in the Sonoran Yaqui dialect.

Noel left his day job as a lawyer and is now the sole proprietor of Bichi, overseeing all day-to-day operations of the winery. Helping out with winemaking duties is Beaujolais-trained Yann Rohel. Noel continues to grow and learn, regularly seeks out new vineyards, and evolves the Bichi winemaking style.
Drink thoughtfully. Drink with a conscience. Drink with impact.
You can feel good when you enjoy your wine, knowing it is made by people who give a damn about the bigger picture.
#alaesquina #wineforacause #sustainablewine