Field Recordings, Boxie | Orange Wine 3L Box | 2021 | California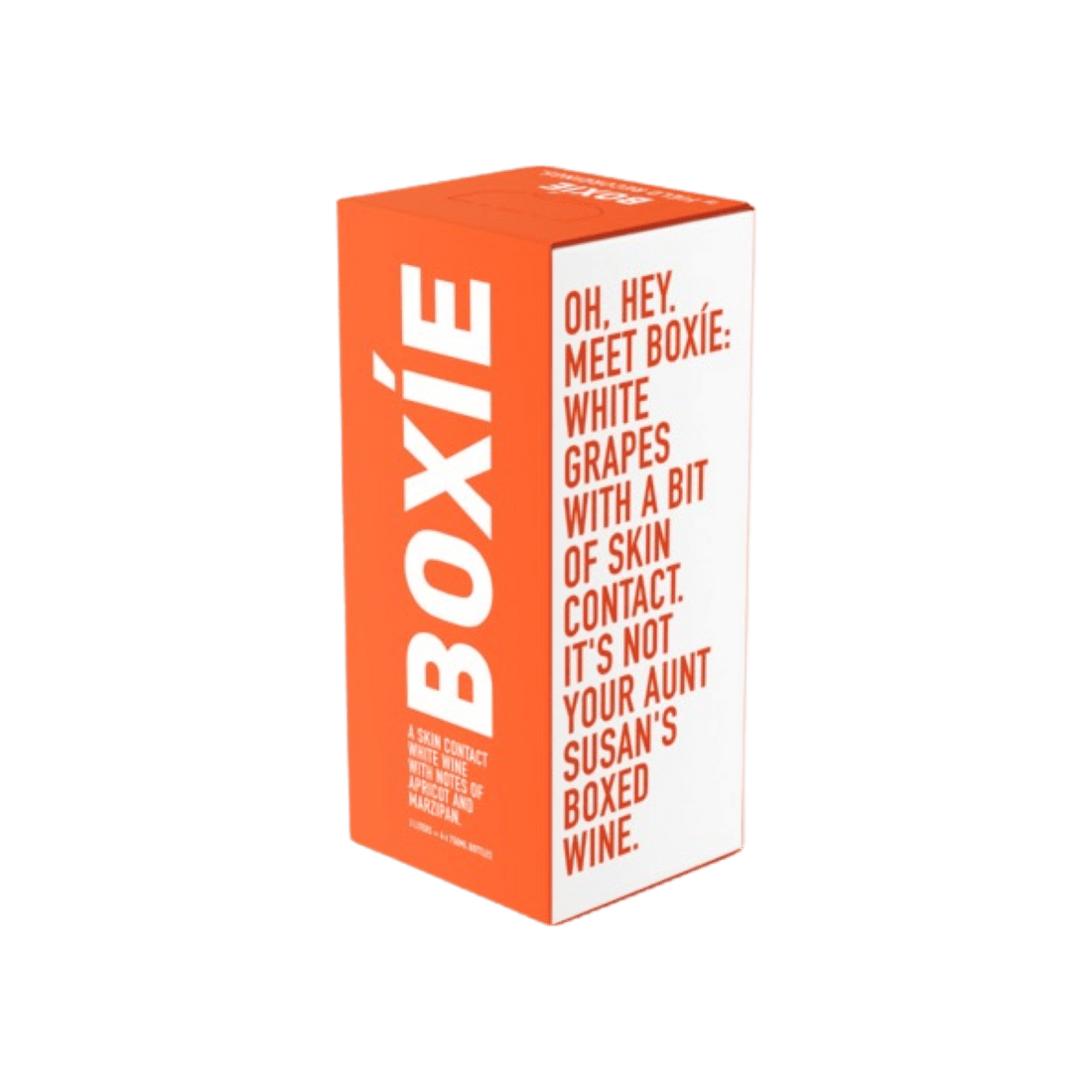 Field Recordings, Boxie | Orange Wine 3L Box | 2021 | California
A mix between classic California Chardonnay and orange wine techniques on Pinot Gris, Riesling and Albarino makes this the perfect wine to chill down and keep on tap in your refrigerator.
Green Packaging: ⭐️🥇 3L box wine!
Flavor: Orange, apricot, marzipan
Wine Type: Orange wine
Grape: 42% Chardonnay, 27% Melon, 20% Pinot Gris, 6% Semillon, 5% Xarel.lo
ABV%: 12.4
Region: California
Vineyard Subregion: Paso Robles
Farming: Sustainable
Yeast: Native
Producer: Field Recordings
Winemaker: Andrew Jones
Winemaker Andrew Jones has a keen eye for diamonds in the rough: sites that are unknown or under-appreciated but hold enormous untapped potential. He strives for unique wines loaded with personality and a one-of-a-kind experience.
Drink thoughtfully. Drink with a conscience. Drink with impact.
You can feel good when you enjoy your wine, knowing it is made by people who give a damn about the bigger picture.
#alaesquina #wineforacause #sustainablewine