Domaine Rochebin, Hérisson | Rouge 3L Box | 2021 | France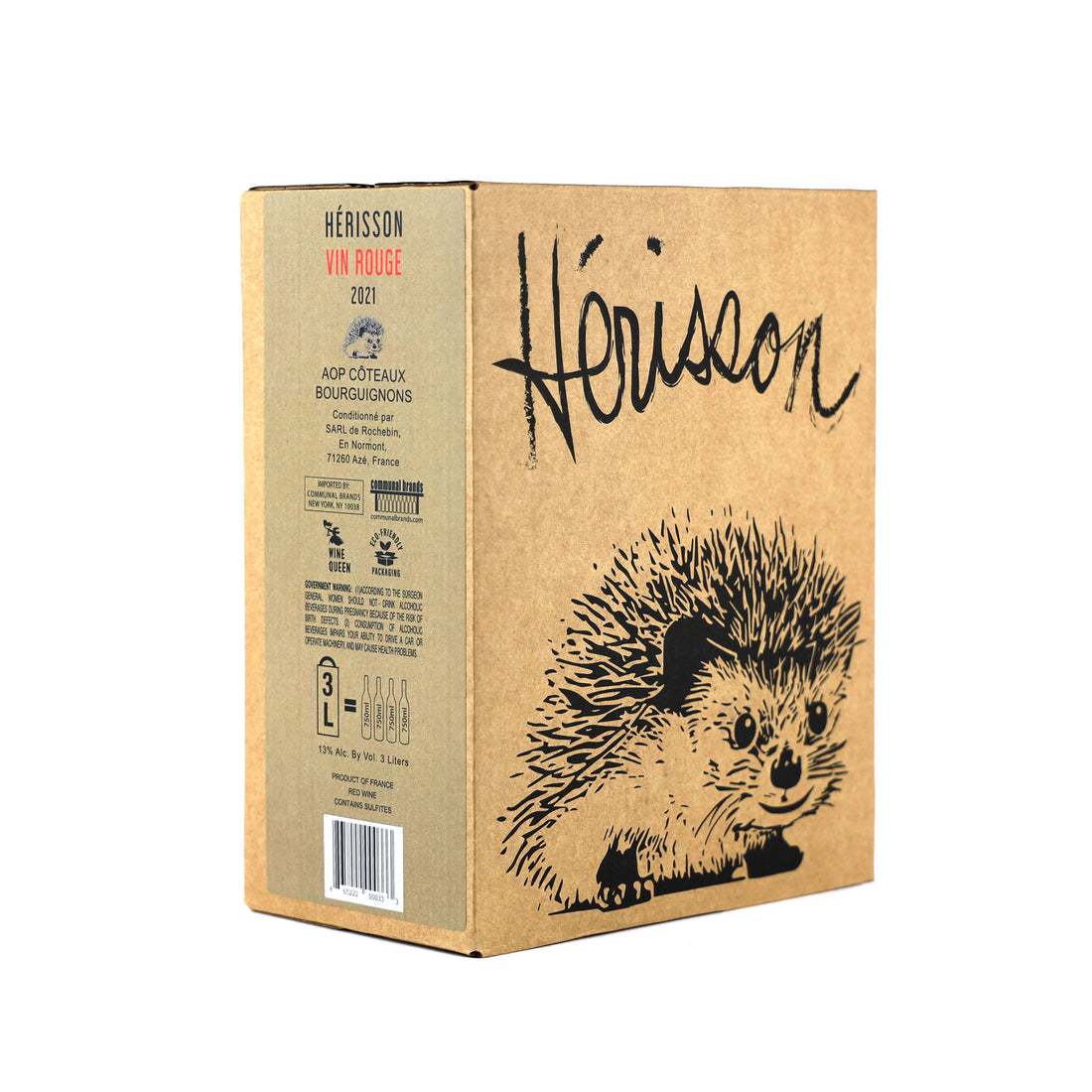 Domaine Rochebin, Hérisson | Rouge 3L Box | 2021 | France
Hand-harvested, fully destemmed, and then macerated for one week. Lightly fined and trace amounts of sulfur added to ensure freshness in this format. 18k boxes made. 
Green Packaging: ⭐️🥇 3L box wine!
Flavor: Vibrant red fruit to match everything. 
Wine Type: Low-intervention, Chillable red, Sustainable AF
Grape: Gamay, Pinot Noir Blend
ABV%: 12
Region: France
Vineyard Subregion: Bourgogne Passetoutgrain AOP 
Farming: Practicing sustainable
Yeast: Native
Producer: Domaine Rochebin
Winemaker: Mikaël Marillier
Domaine Rochebin consists of 50 hectares of sustainably farmed vines located in Aze, the heart of the Mâconnais.

The Domaine was established in 1925 and has always been committed to low intervention practice in the cellar that respects the tradition of the region. Mickaël Marillier is a fountain of dynamic energy. His associates call him "Mr. Yes" because in his mind, anything is possible, and he is always willing to try it. Mickaël is the third generation of the Marillier family to lead.
Drink thoughtfully. Drink with a conscience. Drink with impact.
You can feel good when you enjoy your wine, knowing it is made by people who give a damn about the bigger picture.
#alaesquina #wineforacause #sustainablewine