DJUCE | Meinklang, Rosa | Fizzy Rosé 250mL Can | 2021 | Austria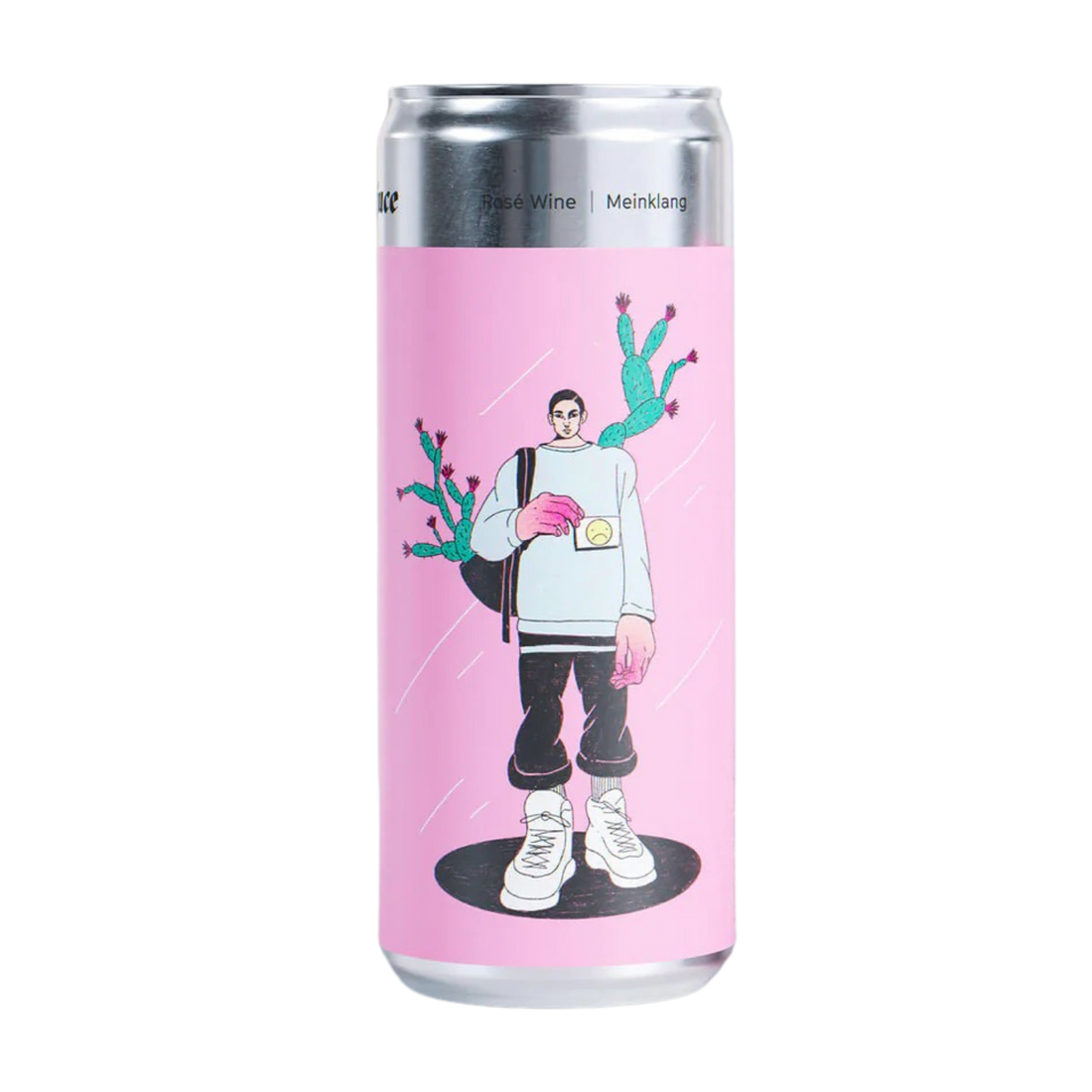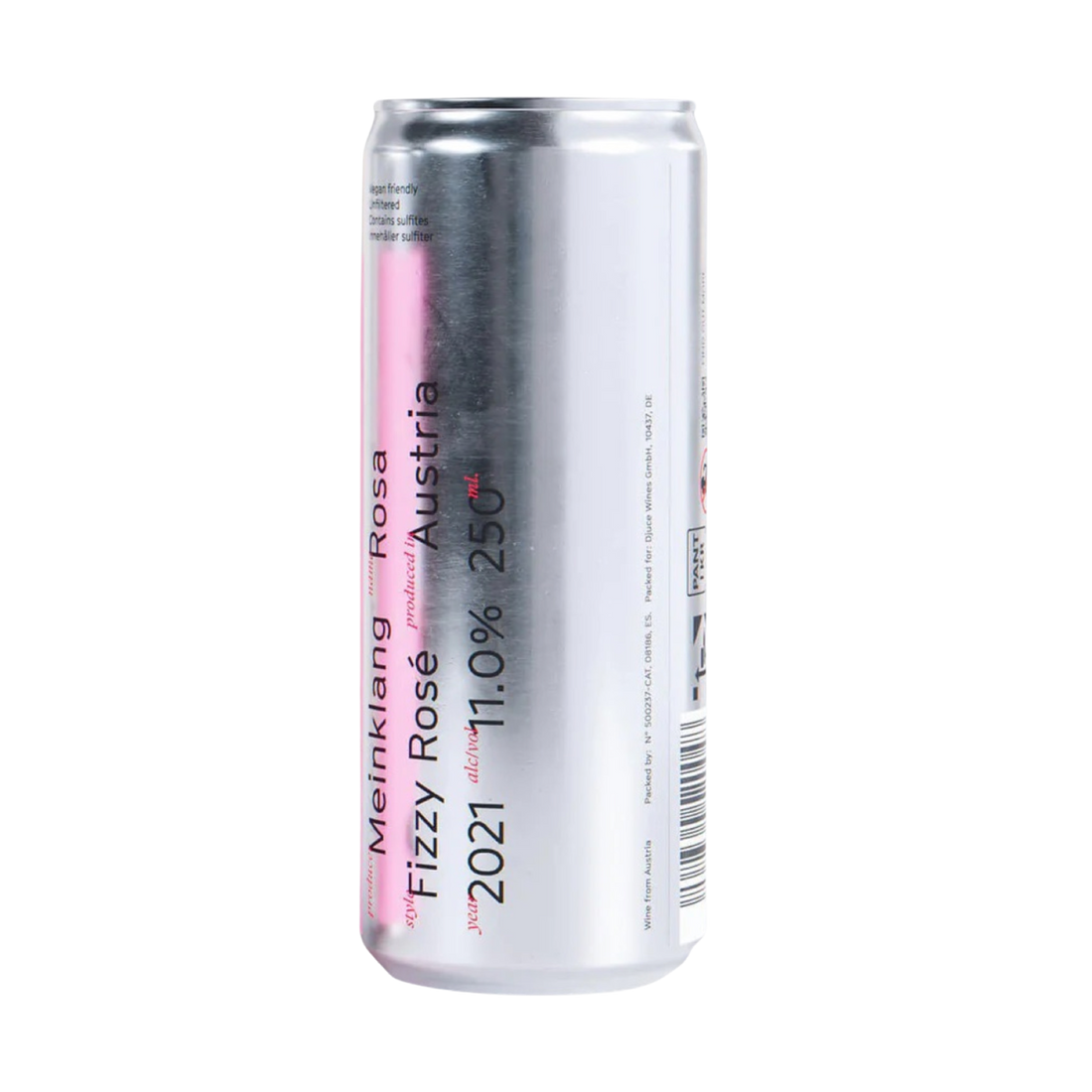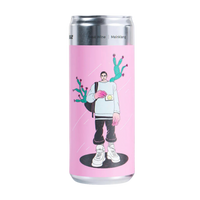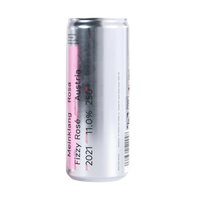 DJUCE | Meinklang, Rosa | Fizzy Rosé 250mL Can | 2021 | Austria
"What words better describe this delectable rosé than, 'Gulp, Gulp, Gulp.' This joyful and easy-going wine is a celebration of what it means to be alive. Crisp, frizzante, zesty, and difficult to resist." -- Emmanuel Rosier, Michelin Sommelier
Hand-harvested, unfiltered, minimal sulfur addition.
Flavor: Strawberry, blood orange, lemon
Wine Type: Low-intervention sparkling rosé, Patio-pounder
Grape: Zweigelt, Blaufränkisch, St Laurent
ABV%: 11
Region: Austria
Vineyard Subregion: Burgenland
Farming: Demeter-certified biodynamic, Austria Bio Garantie-certified organic
Yeast: Native
Producer: Meinklang
Winemaker: Michlits family
DJUCE is on a mission to reduce environmental impact by swapping out glass bottles for modern, sleek cans. It's time to say goodbye to the outdated bottle and embrace a unique, artistic can design that will inspire you to savor every moment of life.

Meinklang is a unique, family-run farm and wine producer located in the middle of the World Heritage Site of the National Park Neusiedlersee.
There, the family practices biodynamic farming, working with the native flora and fauna of the surrounding area.

Today the farm spans over 2000 hectares, but Meinklang is actually still exactly what one used to find everywhere in the region long ago: a multi-faceted, independent, and self-sufficient mixed farm run on gut feel and instinct.
Drink thoughtfully. Drink with a conscience. Drink with impact.
You can feel good when you enjoy your wine, knowing it is made by people who give a damn about the bigger picture.
#alaesquina #wineforacause #sustainablewine