DJUCE, MEHLING | Riesling 250mL Can | 2021 | Germany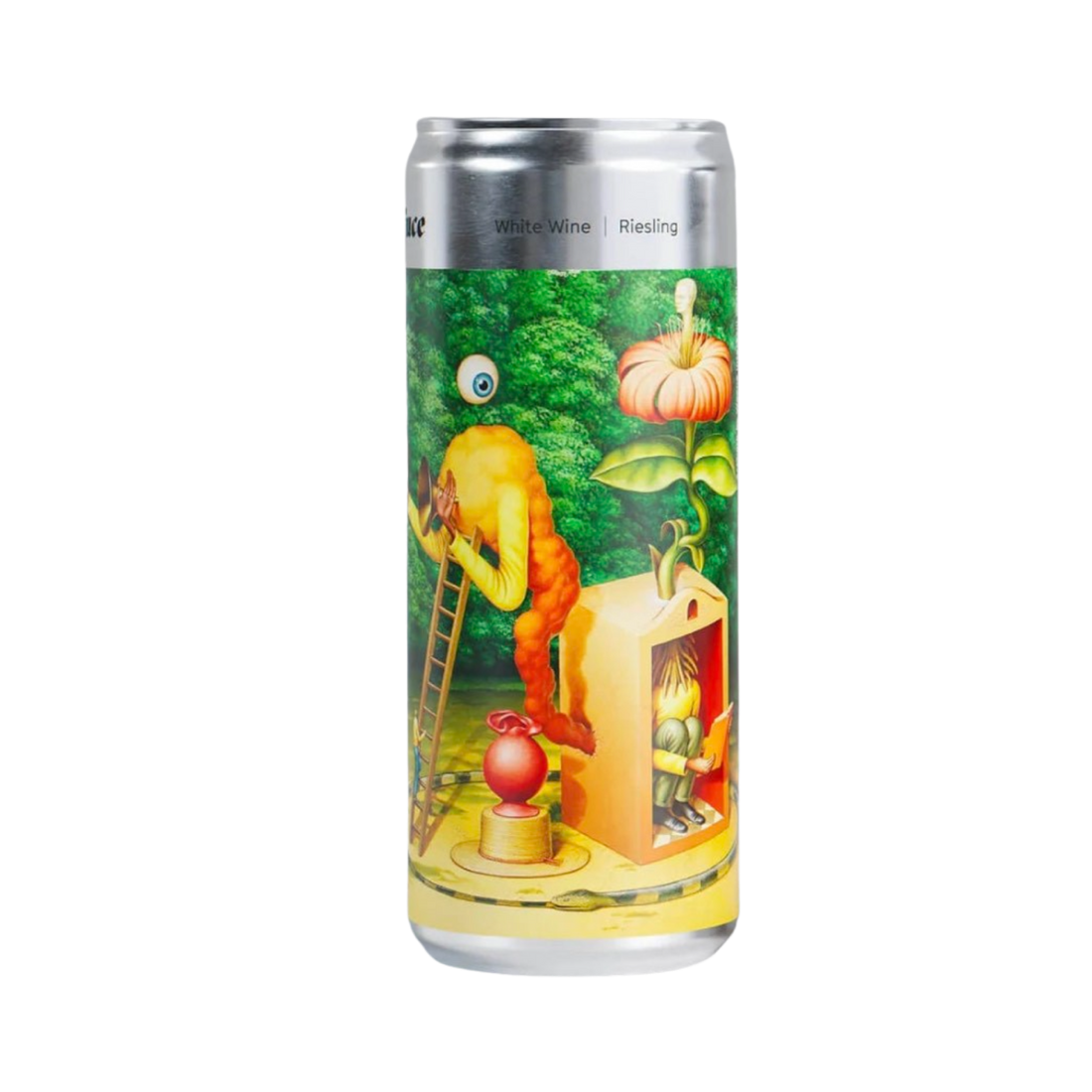 DJUCE, MEHLING | Riesling 250mL Can | 2021 | Germany
"A classic and youthful expression of Riesling, ticking all the boxes for what we are looking for from this variety. Stone fruit, minerality, and precise acidity." -- Pontus Lindqvist, Head of Wine, Djuce
Flavor: Ripe lemon, apple, lime
Wine Type: Low-intervention white, Adult summer juice
Grape: Riesling
ABV%: 13.5
Region: Germany
Vineyard Subregion: Deidesheim, Pfalz
Farming: Practicing organic
Yeast: Native
Producer: Weingut Andres
Winemaker: Thomas and Michael Andres
DJUCE is on a mission to reduce environmental impact by swapping out glass bottles for modern, sleek cans. It's time to say goodbye to the outdated bottle and embrace a unique, artistic can design that will inspire you to savor every moment of life.

Brothers Thomas and Michael Andres took over their parents' winery in Deidesheim in 2015. Within a very short time they have become a constant in the area. Their wines are simultaneously powerful and elegant, delivering maximum drinking pleasure even in their youth. This now fully organic 21-hectare estate focuses on Riesling, but also produces some stunning Burgundian varieties such as Chardonnay and Pinot noir.

At Andres they believe, "A big wine is created in the head. Implementing the vision requires, above all, one resource: time."
Drink thoughtfully. Drink with a conscience. Drink with impact.
You can feel good when you enjoy your wine, knowing it is made by people who give a damn about the bigger picture.
#alaesquina #wineforacause #sustainablewine